Patient Access & Eligibility
Improve patient access, automate financial clearance, and offer patient financial services to drive volume, reimbursement, and patient satisfaction.
90 % Approval rate on Medicaid applications via Eligibility & Enrollment Services
All Financial Clearance Solutions
solution

Clearance Patient Access Suite

service

Patient Access Center Services

solution

Financial Clearance Services

solution

Clearance Estimator

service

Eligibility and Enrollment Services

software

Coverage Insight

software

Ahi QA and Ahi Lobby

software

Clearance Authorization

service

Connected Authorization Services

solution

Clearance Estimator Patient Direct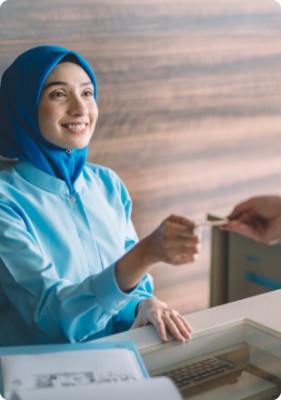 Drive Patient Engagement, Reduce Network Leakage, and Boost Satisfaction with Patient Access Services
Deliver an optimal patient experience by meeting customers' access needs efficiently.
Our staff maintains 99% call-routing accuracy and < 1 minute speed to answer, and manages appointment scheduling, referrals, eligibility verification, prescription refills, triage, and more.
1 SOLUTIONS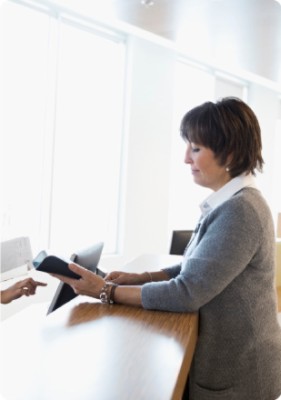 Help Reduce Denials and Accelerate Reimbursement with Financial Clearance and Registration-Accuracy Solutions
Streamline eligibility verification and help increase registration accuracy with broad payer connectivity and innovative solutions.
Our solutions flag services that are not covered and identify registration errors in real time, so staff can verify information with patients directly, inquire about secondary coverage, generate ABNs, and devise payment plans.
2 SOLUTIONS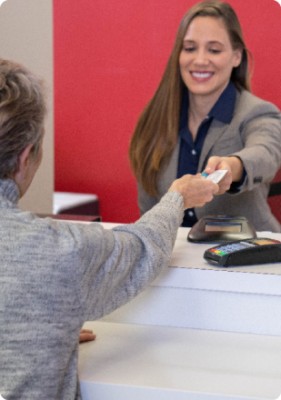 Help Reduce Uncompensated Care and Optimize Reimbursement with Coverage Identification
Minimize the risk of bad debt and improve the patient experience by identifying coverage and financial assistance for your patients.
Our highly specialized teams and innovative technology uncover funding sources, help patients enroll, and optimize reimbursement.
4 SOLUTIONS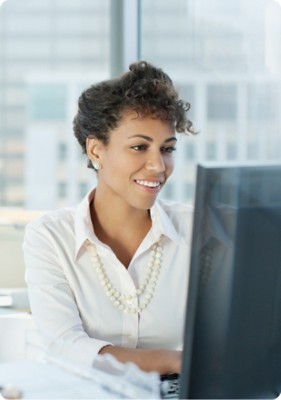 Help reduce delays and denials with our authorization solutions
Prior Authorizations are very costly to provider organizations, take up significant staff time, limit productivity, and cause delays in patient care.
Our authorization solutions help you streamline reimbursement and expedite your revenue cycle management process with intelligent automated technology and expert staff management.

2 SOLUTIONS
Join Community discussions
Find and share knowledge, exchange ideas, and collaborate with peers and Change Healthcare experts to drive your solutions to success.