Software
Ahi QA and Ahi Lobby™
Patient registration and quality assurance solutions for providers who want to improve data accuracy and optimize patient flow.
Real-Time

, SaaS-Based Solutions
Identify errors in real time via HL7 with Ahi QA
Optimize customized business rules that give you the fixability to define error checking. Rules can be tied to any field in the registration record using insurance plans, patient types, financial classes, and more.
Leverage the integration between Ahi QA and the United States Postal Service database to verify addresses and to provide corrections and standardizations that help keep your data clean.
Assess employee performance, set up reports to help improve staff training, and receive alerts to mobile devices.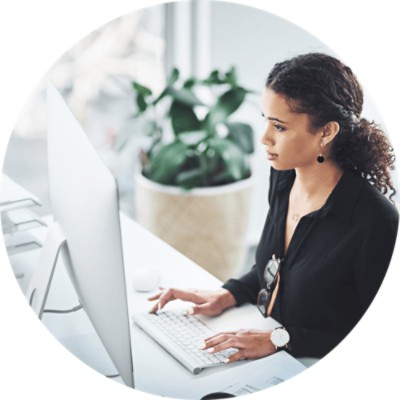 Track patient flow throughout a visit with Ahi Lobby
Monitor your patients' wait times from when they first arrive to when your technicians complete the registration process. Track the time each technician spent completing the registration process and review the patient documentation.
Track patient-flow across your organization by accessing your patients' progress and the amount of time they spent at each department where care was provided.
Manage and reallocate resources using a real-time dashboard that allows you to identify where staff members are working, what activities they are performing, and the number of patients currently waiting. 
What's Included in Ahi QA and Ahi Lobby
Help improve patient registration accuracy

Identify errors immediately
Verify info when patients are present
Reduce manual registration and QA audits

Empower staff with measurement capabilities

Access timely insights
Reporting provides actionable results
Track metrics across the organization

Help improve patient satisfaction

Paperless sign-in
Monitored wait times
Gain insights to improve satisfaction
PRODUCT SUPPORT

Need support for
this solution?
Join Community discussions
Find and share knowledge, exchange ideas, and collaborate with peers and Change Healthcare experts to drive your solutions to success.