Solution
Clinical Trials Access Network
A solution that aids patient recruitment in clinical trials by matching patients to advanced treatments, performs pre-screening, and enables treating providers to easily complete a referral.
What's Included in Clinical Trials Access Network
Innovative automation and analytics

Access precise patient matching using advanced analytics
Leverage powerful clinical systems' interoperability at scale
Screen provider EHRs for complex trial protocols criteria

Streamline referral workflow and provider payments

Reimburses providers for patient consults and screenings
Streamlines patient referral process from providers to clinical trials
Supports trial feasibility and patient recruitment analysis
Includes outreach support to pre-screen patients
Improve

patient access and diversity in clinical trials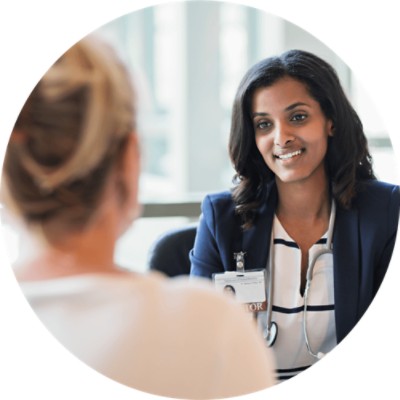 Increase access to advanced treatment options
Currently, less than 3% of patients in the U.S. participate in clinical trials due to accessibility and healthcare provider awareness, among other factors. Patients can benefit when they learn about a clinical trial from a trusted source of information such as their medical provider, who can help with patient recruitment in clinical trials.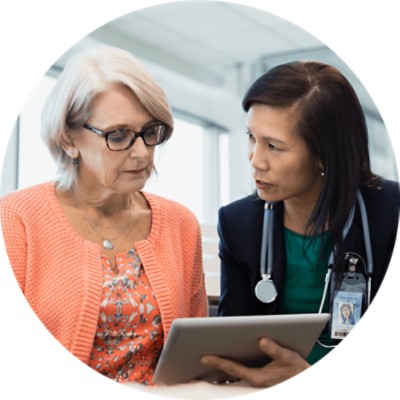 Support to improve patient enrollment and engagement
Our access network aids in patient recruitment in clinical trials through outreach to patients on behalf of providers and includes a payment system for the provider's time. As a result, patients who are not typically matched are offered access, clinical trial sponsors accelerate patient enrollment, and advanced therapies are brought to those in need faster.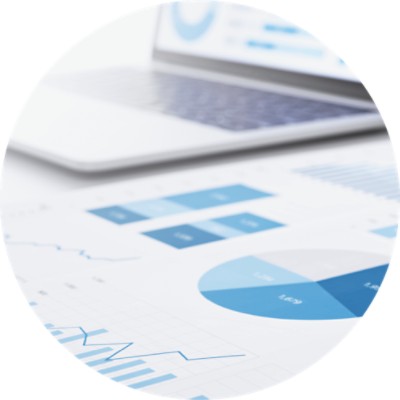 Advanced analytics for precise clinical trial matches
Our solution, which aids patient recruitment in clinical trials, uses analytics and advanced AI to identify patients who match clinically complex clinical trial criteria and our interoperability solutions to access EHR and other clinical data sources. Our advanced analytics engine simplifies complex study protocols and trial criteria to match patients with a high degree of precision.
What Customers are Saying
"Clinical research is absolutely necessary and the only way we are going to get new technologies brought to market. It's kind of the responsibility of all of us ... physicians, patients, everybody."
Dr. Christopher Mahr
Family Medicine, Colonial Healthcare
South Carolina
PRODUCT SUPPORT

Need support for
this solution?
Join Community discussions
Find and share knowledge, exchange ideas, and collaborate with peers and Change Healthcare experts to drive your solutions to success.