ARTIFICIAL INTELLIGENCE
Our AI solutions harness the power of data to help transform care outcomes, reduce waste, and improve financial performance.
AI TECHNOLOGY IN HEALTHCARE
We're using artificial intelligence to help solve healthcare's most costly problems.
We connect

services and data to help eliminate silos between patients, providers, and payers.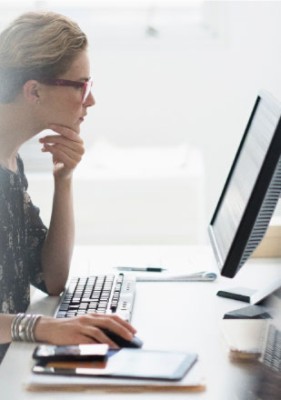 Eliminating workflow inefficiencies and removing barriers to collaboration
Our practical approach to AI focuses on making healthcare more efficient and cost-effective. Today, solutions and services across our portfolio use AI to help customers improve payment accuracy, reduce denials, enhance payment forecasting, and slash administrative overhead.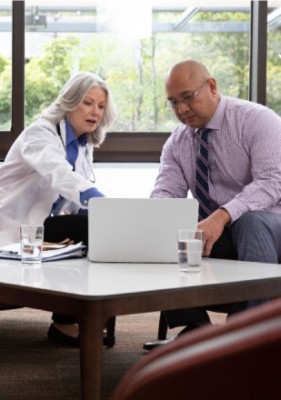 Improving claims lifecycle management with AI-powered reimbursement solutions
With AI across our platform and embedded into our claims management workflow, we help payers and providers optimize claims processing and prevent denials before claims submission.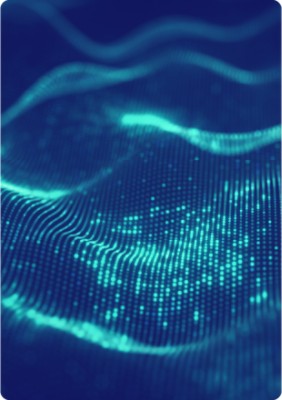 Utilizing Natural Language Processing (NLP) to improve the healthcare journey
NLP is an innovative form of AI that converts human language into a computer-compatible format to perform computational analysis to gain insights. We use NLP to classify, extract, and summarize information from EMRs and from medical, policy, and contract-related content. NLP-centric-use cases help improve the patient experience, clinical experience, and operational efficiencies, and reduce the cost of care.
What's included in Artificial Intelligence
Natural Language Processing (NLP)

Technology that classifies, extracts, and summarizes information from EMRs and from medical, policy, and contract-related content
Converts human language into a computer-compatible format to perform computational analysis to gain insights
Use cases include risk adjustment, auto-review, auto-audit, and HEDIS®
Helps improve the patient and clinical experience and operational efficiencies and reduce the cost of care

Conversational AI

AI-powered virtual assistants such as voice bots and chatbots to serve multiple purposes along the customer's healthcare journey
AI that provides conversational, humanlike dynamics
Helps reduce call-center costs, improve customer satisfaction, and enable the ability to handle higher call volumes
Use cases include patient access, patient-eligibility screening, National Payment Connector (NPx) LiveAgent, and NPx Chatbot

Predictions

Machine learning-based predictive-use cases to help improve internal and external workflows
Help identify data patterns ranging from denial prediction to missing charges
Aid in reducing cost of care and improving care quality
Use cases include charge capture, denial prevention, eligibility and enrollment, Coordination of Benefits, InterQual® Level of Care Criteria, denials management, and workforce optimization

AI in Clinical Decision Support

AI is used to help enhance decision-making in the clinical workflow
Helps reduce medical-review time for case managers by auto-completing medical necessity criteria, applying NLP, and inferencing from image texts
Used to help increase quality of care by recommending evidence-based practices at appropriate points of care
AI-based inferencing has been used for solutions such as InterQual® AutoReview and CareSelect®
Innovating healthcare with AI-powered solutions
solution

InterQual® AutoReview

service

Patient Eligibility & Enrollment Services

software

Risk Adjustment Coding
Our Platform
Learn more about the innovative Intelligent Healthcare Platform that powers the unified portfolio of healthcare technology solutions at Change Healthcare.
Explore More