Solution
SmartPay Plus
A payment solution suite for providers who want to accelerate patient payment collection and improve the patient financial experience.
Help Improve the Patient Experience
Accelerate Collection and Increase Financial Engagement

Flexible payment options.
Increase collections with portals and merchant services.
Faster patient payments.

Help Improve the Patient Experience

Consumers' choice in communications and payments.
Payment Integration with MyChart and Hyperdrive.
End-to-end reporting to help with reconciliation.
Retail-like experience for patients.

Help Increase Collections

Boost collections by leveraging a mix of convenient payment channels, types, and an easy-to-use provider portal.
Includes online and automated phone-pay using credit and debit cards, HSAs, and eChecks.

Integrate with Epic to facilitate payments

Easy patient payments with Smart Pay Plus which supports patients and providers using Epic's MyChart and encrypted device integration within Hyperdrive
Enjoy seamless integration with MyChart patient portal, allowing a wide range of payment options–– including debit, credit, HSA, and FSA cards
Remain within your workflow to help you collect more, faster
Accept payments at pre-service and point-of-care, and enable your staff to securely transmit card payments on EMV and P2PE-compliant devices to help reduce your PCI scope
Advanced payment technology

to increase collections
Patient portal
A secure, payment tool that allows patients to conveniently pay their bill online. Patients can utilize the QuickPay functionality to quickly pay a balance without needing to create an account. Alternatively, they can also create an account to gain access to additional functionality like setting up payment plans, customizing communication preferences, and viewing statements.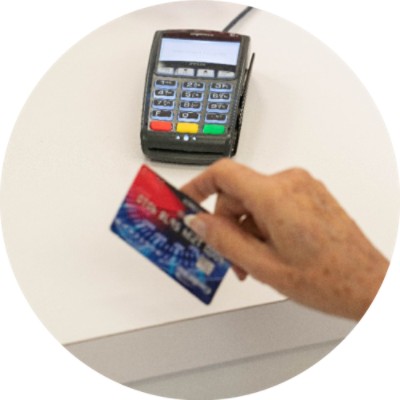 Provider portal
Providers can easily collect patient payments while streamlining posting and reconciliation. This web-based tool enables providers to accept payments from anywhere in the organization, in person and by phone. We also offer multiple P2PE and PCI compliant device options to enable secure payment transactions.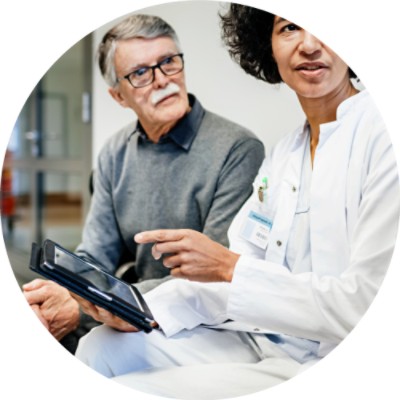 Merchant services
SmartPay Plus delivers rapid payment processing for credit cards and debit cards, including HSA and FSA cards.
Resources and Brochures
Explore SmartPay Plus

Read the brochure to learn more about how SmartPay Plus can help reach your goals and meet your needs.
Join Community discussions
Find and share knowledge, exchange ideas, and collaborate with peers and Change Healthcare experts to drive your solutions to success.
---
Change Healthcare Operations, LLC is a registered ISO/MSP for Woodforest National Bank, The Woodlands Texas