Software
Dx Gap Advisor™
An analytics-driven risk adjustment review solution for payers that want a unique, compliant process to support diagnosis coding accuracy, streamline billing workflow, and close risk gaps.
What's included in Dx Gap Advisor™
Identify risk gaps in real time

Utilize our Risk View™ analytics scoring engine to identify claims that do not include a patient's previously diagnosed chronic conditions
Deliver real-time or next day claims status messages
Send messages through the Intelligent Healthcare Network™ to the individual or entity that submitted the claim
Optimize diagnosis reporting and support increased quality of care
Review the most frequent chronic diagnoses codes located in the patient's claims history

Align pre-submission claims validation with provider workflow

Engage providers with their existing billing workflow to help ensure complete and accurate documentation prior to the adjudication of claims
Help reduce the burden on providers to support multiple health plan initiatives
Promote medical record review at the point of billing, close to the medical encounter, which is often most efficacious
Leverage technologically advanced tools to help providers embrace proactive education
Providers can easily adopt new processes and change existing behaviors using tools incorporated into their existing billing workflow

Expedite and optimize payments

Help reduce disruptive, costly, and labor-intensive in-office medical record review an requests for medical records
Counteract traditional retrospective medical record reviews that often delay payments and are prohibited by some states
Expedite risk-adjusted payments by electronically identifying risk gaps earlier within the claims billing cycle
Close risk gaps

with accurate coding
Software to streamline workflows and increase compliance
Increase compliance and efficiency by helping to ensure the accuracy, completeness, and truthfulness of risk adjustment data. Streamline provider workflow and improve collaboration by providing a tool that works within the billing workflow to support complete, accurate diagnosis coding before claims are submitted.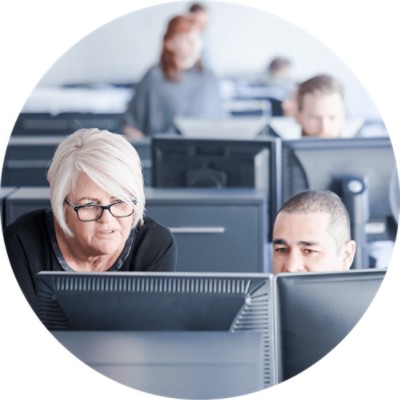 Technology to complement Medicare and Medicaid programs
Accelerate medicare advantage risk-adjusted payments through concurrent capture of missing chronic diagnosis coding. Avoid the long reimbursement delays typically associated with retrospective chart review. Create new revenue opportunity in medicaid states that do not allow diagnosis coding encounter edits from medical record reviews.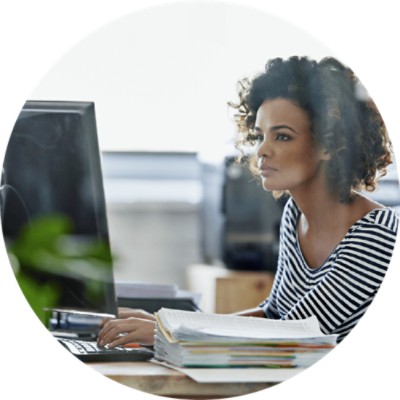 Data-driven audit trail to increase transparency and reporting clarity
Help increase transparency and reporting clarity with a data-driven audit trail of Dx Gap Advisor transactions. Help reduce provider abrasion through collaborative approach to changing coding habits and behavior. Provider self-auditing and coding validation helps capture diagnosis gaps.
PRODUCT SUPPORT

Need support for
this solution?
Join Community discussions
Find and share knowledge, exchange ideas, and collaborate with peers and Change Healthcare experts to drive your solutions to success.