Solution Bundle
SmartPay® for Providers
A patient-payments solution for providers who want to increase collections, optimize efficiency, and improve patient satisfaction. 
What's included
Streamline patient payments

Transition to SmartPay™ Personalized Communications to help you reach patients faster, and help speed collections
Minimize your printing and postage expenses by accepting online and over-the-phone payments
Automate depositing and posting, and manage mailed patient payments with our bank-independent Consumer Lockbox

Advanced payment technology

Help collect more patient payments upfront with eCashiering to let your staff accept payments in-person or by phone, including credit, HSA, or debit cards, eCheck (ACH), paper checks, and cash
Facilitate easy payments with Consumer Pay Online, which allows patients to make one-time payments or set-up automatic, recurring payments
Offer a 24/7 self-service option with our automated, interactive Phone Pay, where patients can make payments using a multi-lingual, menu-driven system

Merchant services

Simplify reconciliation by having all transactions deposited into your account, and receive a single source for payment posting into your EMR/HIS
Receive assistance from a single source for operational support and issue resolution
Receive one bill at the end of the month reflecting a single rate for all payments activity, including merchant services fees

Seamlessly integrates with Epic

Ease patient payments with SmartPay™ Payment Integration, which supports patients and providers using Epic's MyChart® and encrypted device integration within Hyperspace® 
Enjoy seamless integration with MyChart® patient portal, allowing a wide range of payment options––including debit, credit, HSA, and FSA cards
Accept payments at pre-service and point-of-care, and enable staff to securely transmit card payments on EMV and P2PE-compliant devices
Advanced

payment technology to help accelerate collections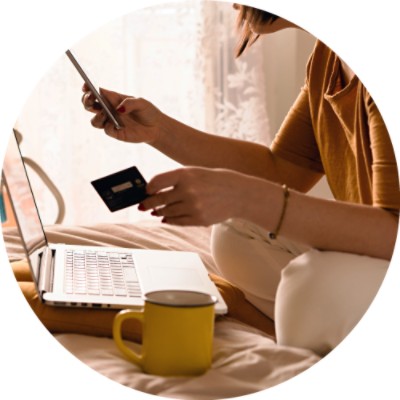 Prompt faster patient payments and streamline payment processing
Boost collections by leveraging a mix of convenient payment channels and types, including online and via automated Phone Pay using credit and debit cards, HSAs, and eChecks.
Automate depositing, posting, and managing mailed patient payments with our Consumer Lockbox. 
Simplify reconciliation and drive efficiency with seamless integration
Streamline processes with all transactions deposited into your account, and receive a single source for payment posting. 
Integrate with all major EHR/HIS systems, including Epic's MyChart®, to drive time and cost efficiencies and an optimal patient experience.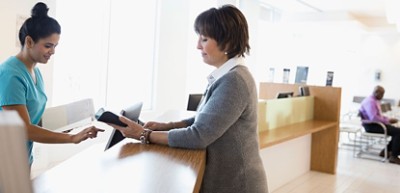 Help decrease your cost to collect
Help reduce billing costs by collecting more payments both before and after care, reducing third-party collections and the risk of bad debt.
PRODUCT SUPPORT

Need support for
this solution?
Explore related solutions
Join Community discussions
Find and share knowledge, exchange ideas, and collaborate with peers and Change Healthcare experts to drive your solutions to success.
---
Change Healthcare Operations, LLC is a registered ISO/MSP for Woodforest National Bank, The Woodlands Texas
Change Healthcare Operations, LLC is a registered Partner/ISO of Elavon, Inc. Georgia